Thor Labs iCys Laser Scanning Cytometer™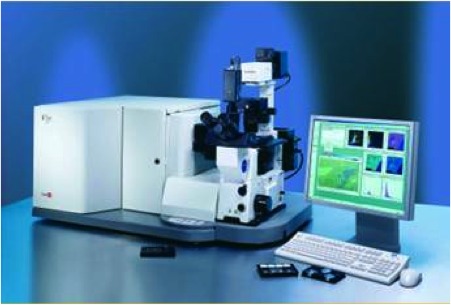 The recently upgraded Thor Labs iCys Laser Scanning Cytometer (LSC) is a 4-laser, 4-detector image cytometer that quantitatively analyzes cells or tissues on a slide or plate based platform with unique tissue mapping capabilities. It can measure both chromatic and fluorescent signals.
Optical Light Configuration

Services available on the LSC:
Single or multi-color cellular analysis (phenotyping, intracellular staining, etc.)
DNA/Cell cycle analysis
Apoptosis studies
Tissue Mapping – low and high resolution scans
Scheduling and Sample Preparation:
Signups are on a first-come, first-served basis, scheduled on an on-line calendar. Please consult with Core Staff before your first visit.
Prepare slides, stain and keep in the dark. Photo bleaching can occur.
Prepare appropriate controls including negatives, single stained controls for compensation, isotypes, as well as biological controls. If in doubt, please consult with Core staff on experiment design.
Publication Acknowledgement Request (Click Here)
We would appreciate a reprint of your publications.
Image Gallery