SURP program begins its sixth year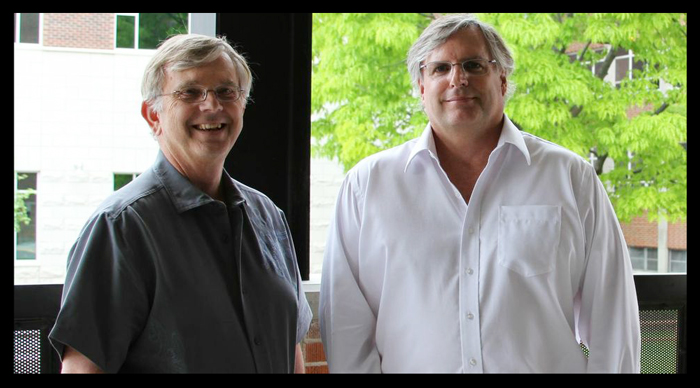 Dr. Andrij Holian and Dr. Mark Pershouse, SURP advisors
The Center for Environmental Health Sciences (CEHS) is continuing its rich tradition of providing undergraduate students from Montana and around the country relevant experience in conducting biomedical research in the Department of Biomedical and Pharmaceutical Sciences in the College for Health Professions and Biomedical Sciences at the University of Montana.
The program has been NIH funded since 2008 and with new funding from the National Institute of Environmental Health Sciences (R25 ES022866) will continue through 2018. Summer Undergraduate Research Program (SURP) students receive research training and exposure to environmental health sciences during a 10-week intensive summer program each year.
Students are paired with a faculty mentor and participate in an ongoing research project in the environmental sciences. The program also provides background training to improve the participants' preparedness for graduate school and encourages their graduate study in environmental health sciences. In addition to conducting research, students attend a weekly seminar exposing them to various career choices in science and professional training. They also attend an end-of-week luncheon, meeting with a senior faculty member to hear about their research and learn techniques of data analysis, and literature review. Additional structured activities provide background in grant writing, writing skills and developing an oral presentation. The program has undergone rigorous evaluation to ensure outcomes that students will be comfortable performing activities associated with research and they will have a better understanding of the future career plans and are prepared to successfully apply to graduate/ professional schools. The long-range goal is to have students performing research activities as part of their careers and students follow a career path that involves research.
For more information about SURP, please visit: http://cehsweb.health.umt.edu/education/summer-programs/surp
For more information about the Center for Environmental Health Sciences, please visit: http://cehsweb.health.umt.edu/